Current
September 16 - October 2nd 2022
Skulpturenpark Neustadt, Leipzig
Past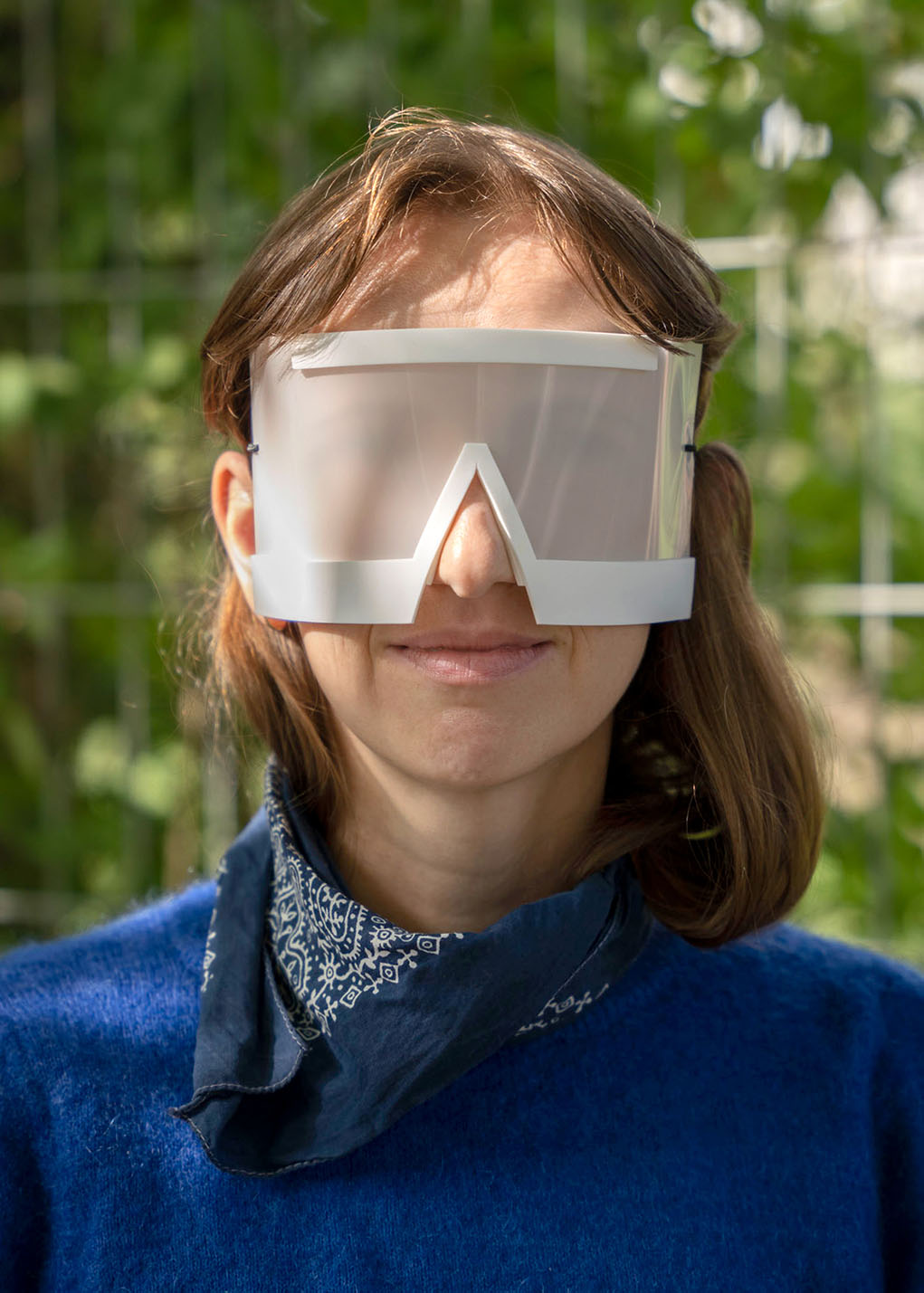 16.09.2022, Category: Social Sculpture / Workshop
Speculative Sensing Experiment
In the context of the Skulpturenpark Neustadt in Leipzig, where one of the last wastelands of the city district will be revitalized by artistic interventions, I will conduct my first Speculative Sensing Experiment. Over the course of three perceptual exercises, participants will be invited to transform into human light sensors. The experiment will culminate in a collective sound composition.

»Speculative Sensing I – Light Sensor« is part of my ongoing project »RSSA – Research Station for Speculative Atmospheres« and was realized with the support of the Stiftung Kunstfonds.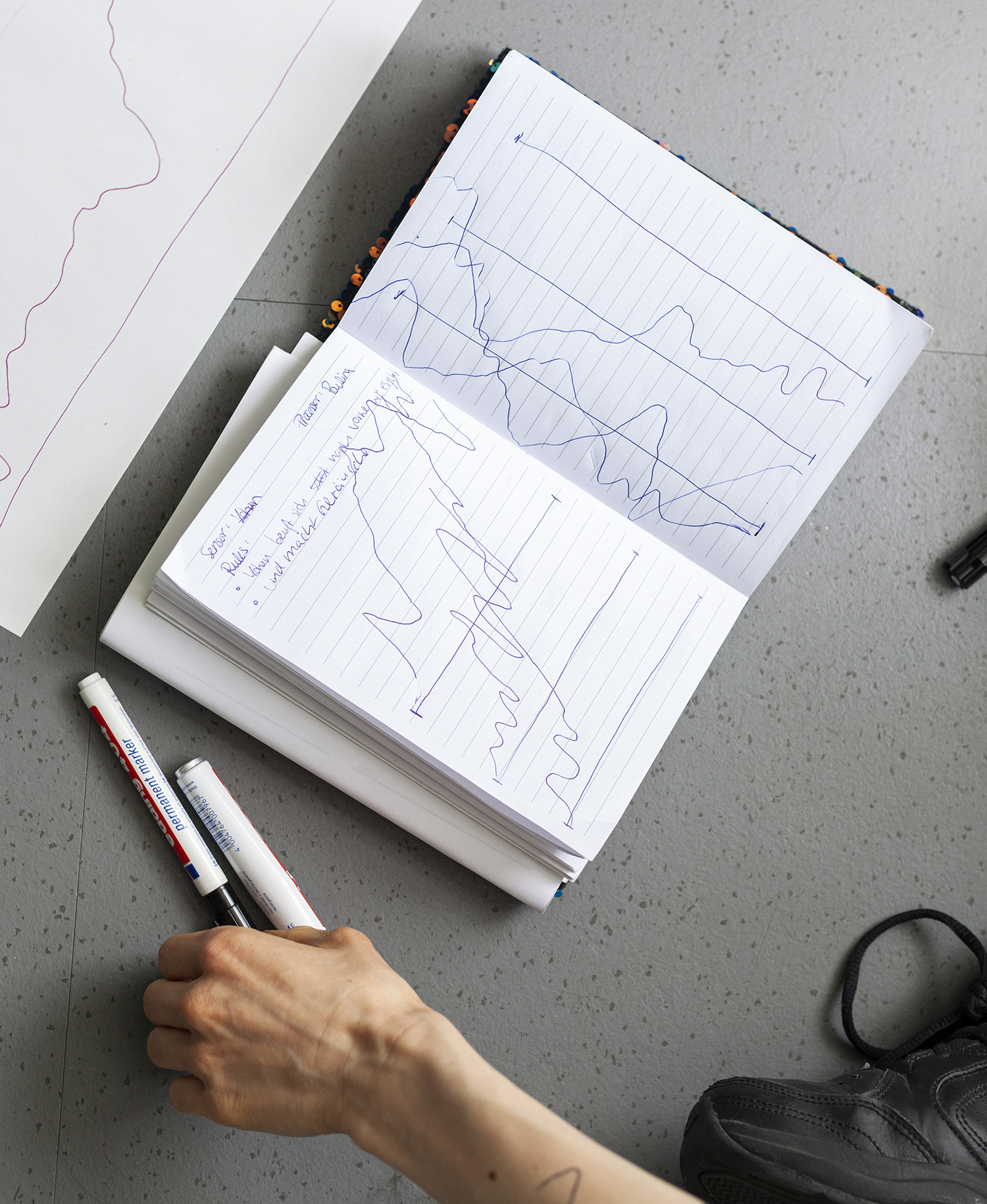 06.05.2022, Category: Workshop
Sensors & Data Loggers @ KHM Cologne
During the workshop »Sensors & Data Loggers« at KHM – Academy of Media Arts Cologne we evaluated different modes of perception in organic and technological systems. It was part of my current development of participatory formats that explore the entanglement of bodily experiences with electronic sensor technologies.

The workshop took place at exMedia Lab as part of the seminar »Phytotron« by Verena Friedrich and Klaus Fritze.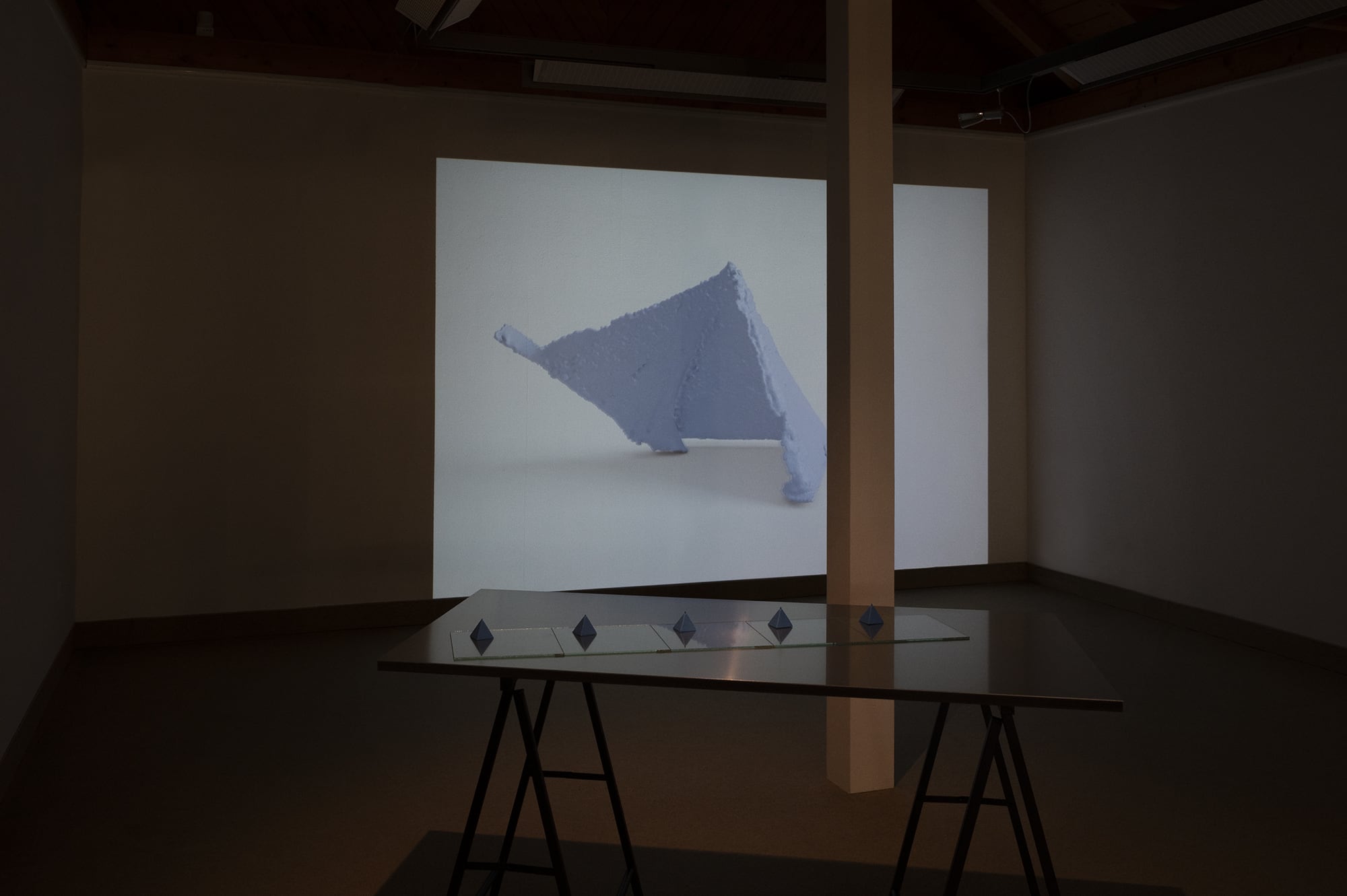 25.11.2021, Category: Exhibition
Replay (pyramid)
New animations, renderings and a print edition of the work Replay (pyramid) are included in the group shows »Neue Aussichten« at Goethe Institut in Seoul, Southkorea and »Und/Oder« at Galerie in der Lände, Kressbronn.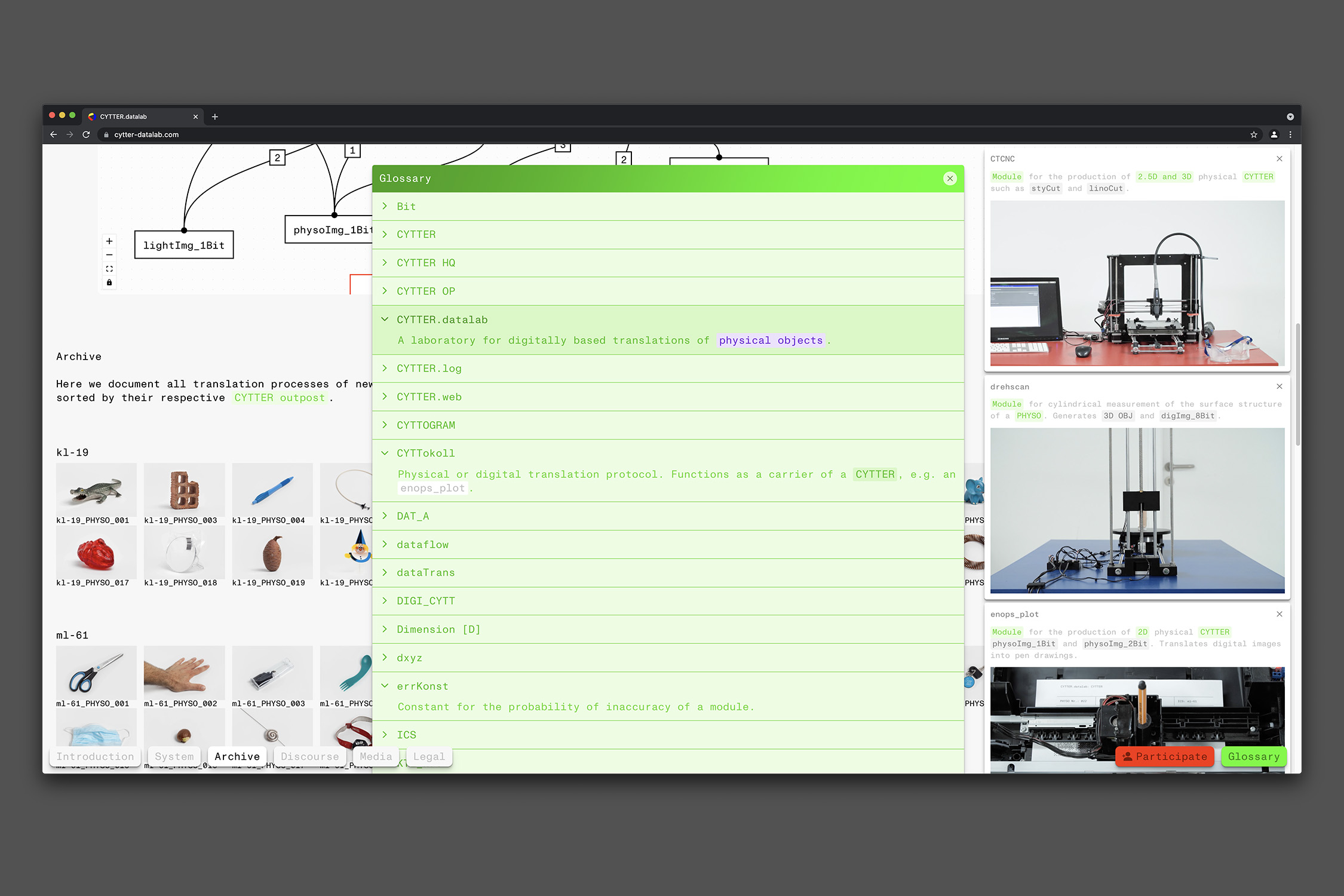 10.09.2021, Category: Publication
CYTTER.web
The CYTTER.datalab digital headquarters CYTTER.web is now online!

www.cytter-datalab.com

Webdesign and development: Philipp Polder
Founded by: Federal Government Commissioner for Culture and the Media / NEUSTART KULTUR by BBK Bundesverband.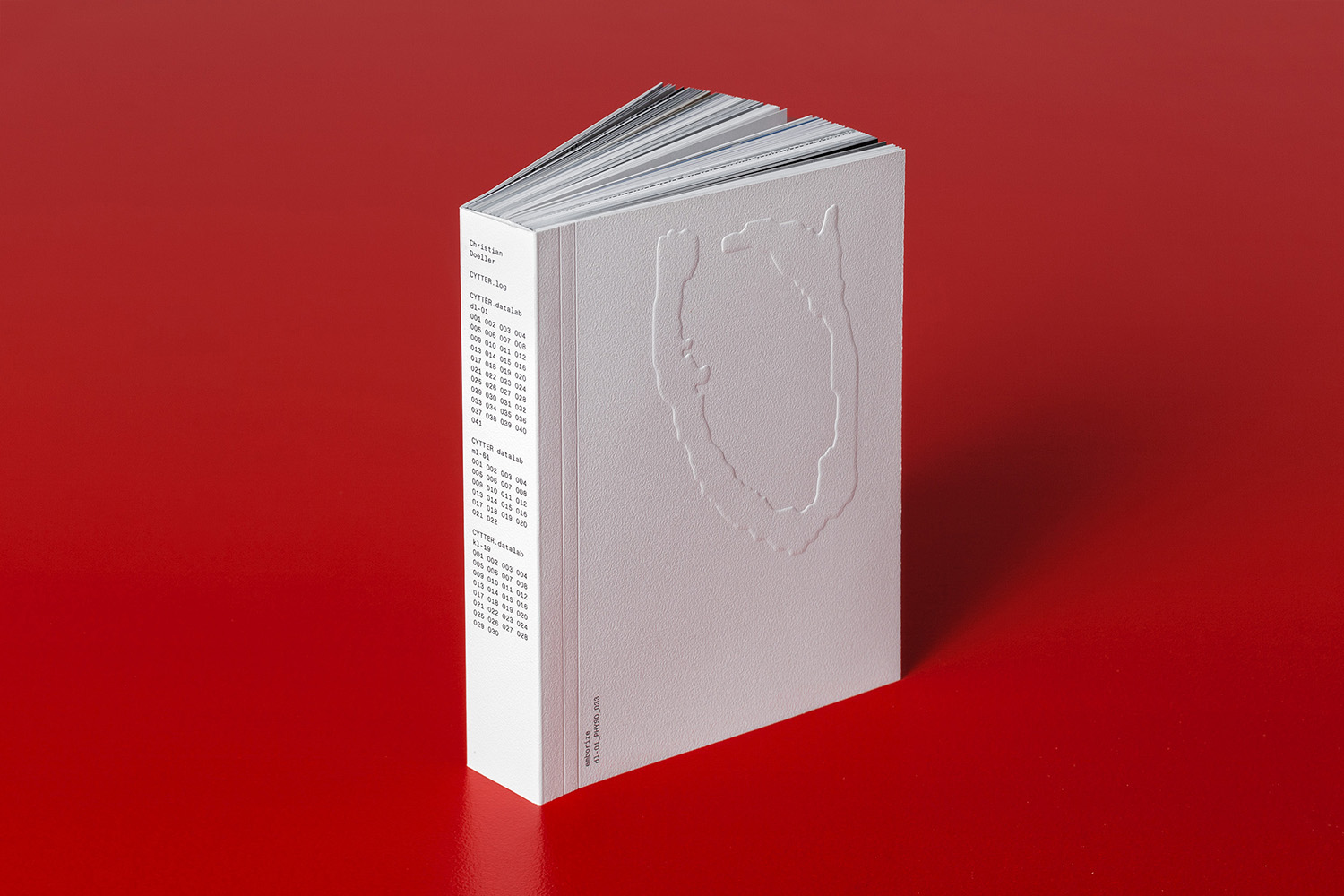 08.07.2021, Category: Publication
CYTTER.log
The CYTTER.datalab laboratory report CYTTER.log is now ready for shipment!

It includes an archive of all registered objects, an overview of translation processes, modules and CYTTER.datalab installations, and four contributions from experts in experimental computer science, media studies, philosophy, and arts.

Designed by Bureau Sandra Doeller

Edition of 200
offset print, 320 pages
16,5 cm x 12 cm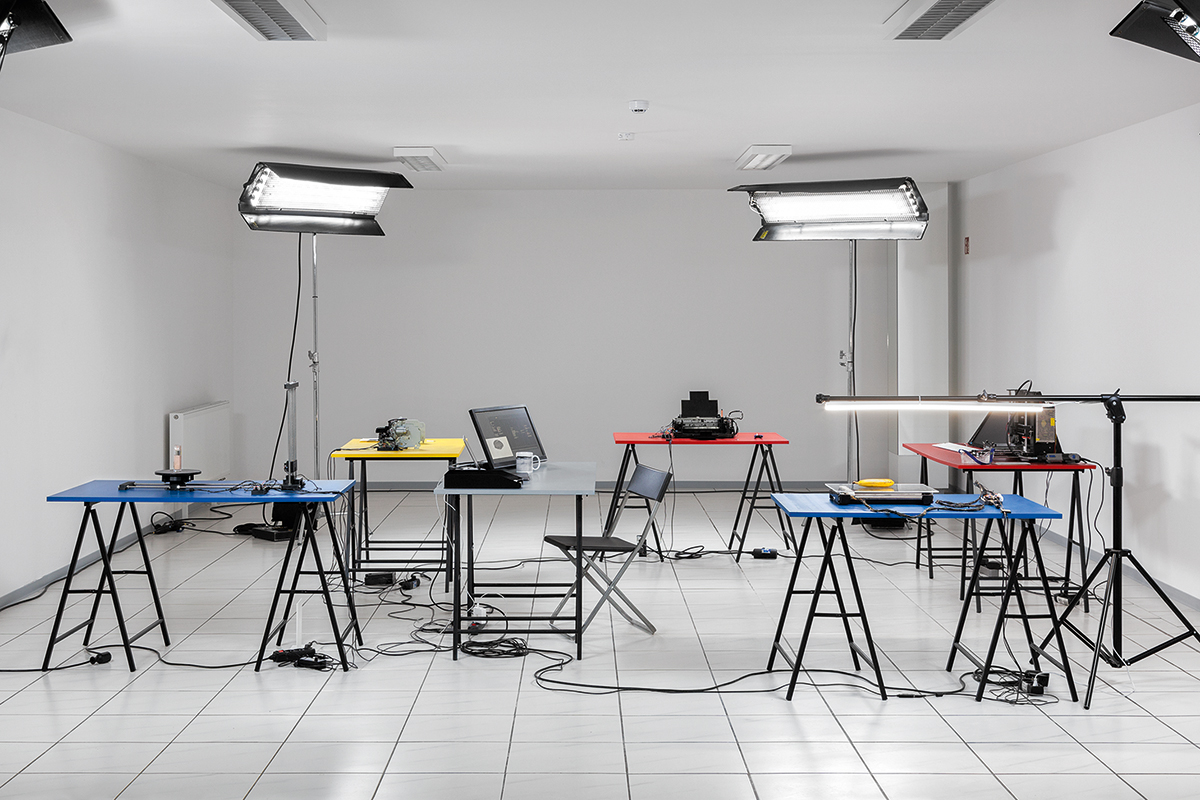 18.02.2021, Category: Exhibition
First hybrid datalab @ MATJÖ – Raum für Kunst
Today, the first hybrid installation of CYTTER.datalab has been launched. It is realized together with MATJÖ – Raum für Kunst in Cologne.

Visitors are invited to send a physical object to the lab to have it translated into its digitally altered VERSION. All translation steps are displayed in real time on the lab's website. Processes on site can be followed via a livestream on March 11.

datalab.christiandoeller.de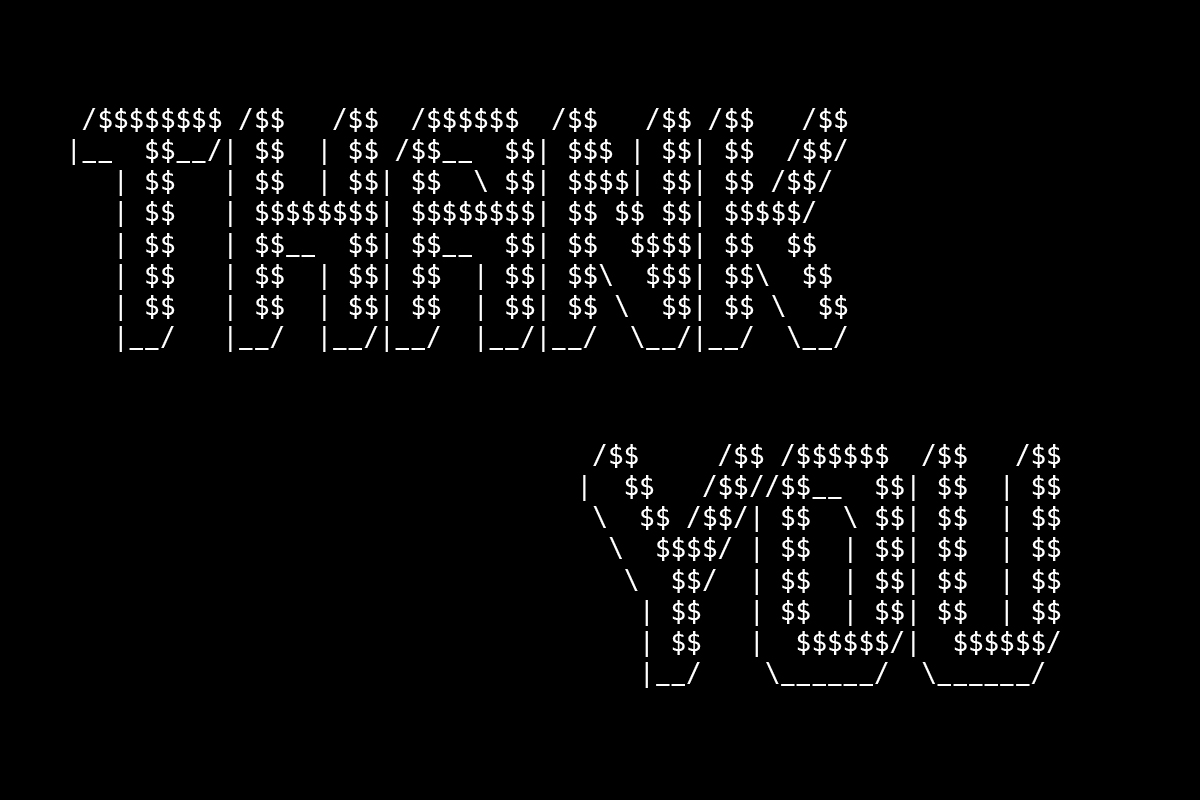 04.02.2021, Category: Prize
NEUSTART KULTUR
I'm very happy about a project grant from the BBK - Bundesverband for a digital realization of my artistic research project »CYTTER«.

Together with experts from the fields of web development, graphic design and social media strategies, we will work on an interdisciplinary web platform. More infos coming soon!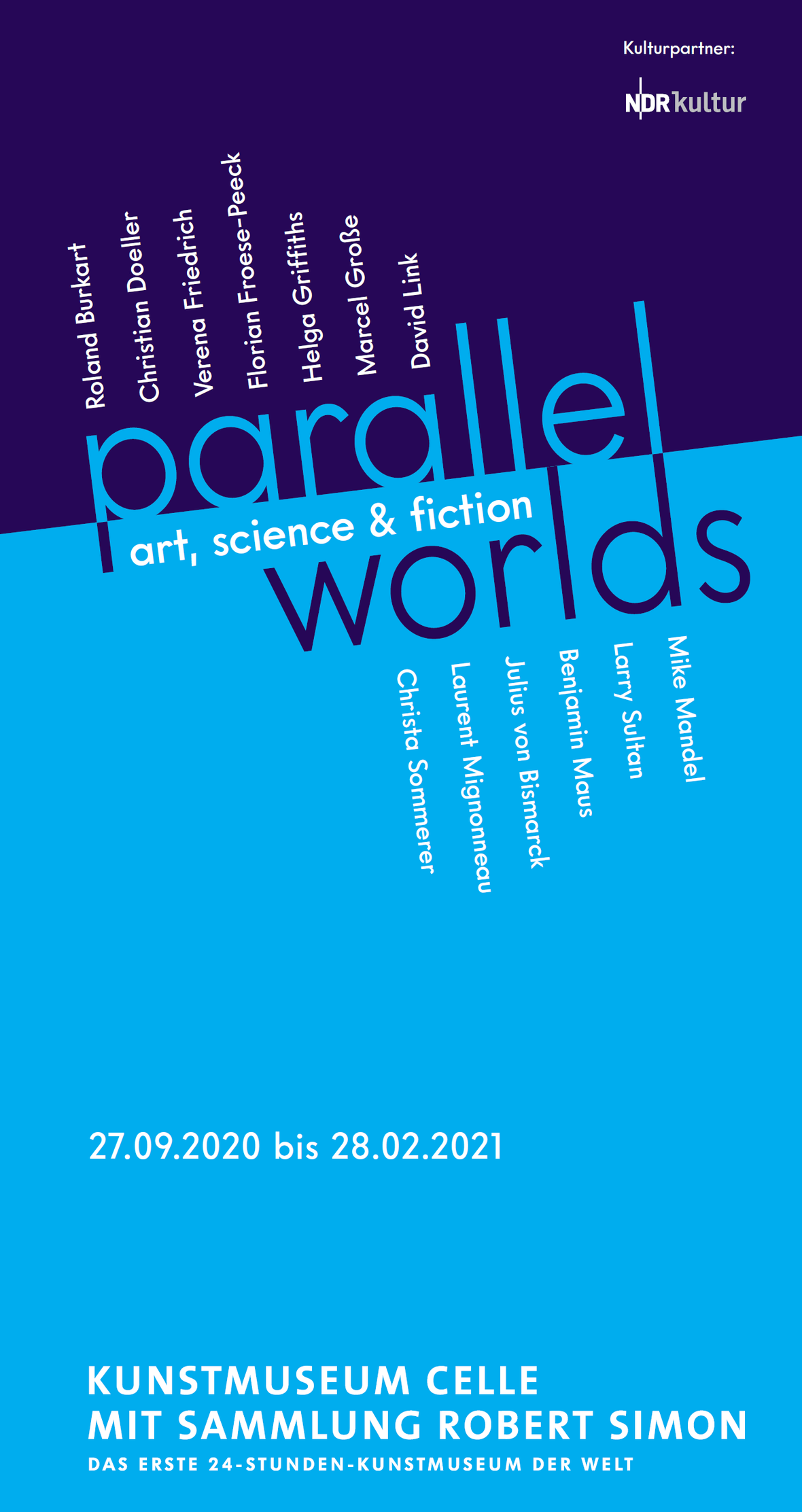 22.09.2020, Category: Exhibition
Parallel Worlds
A new version of Luminograf X will be on display in the exhibition »Parallel Worlds. Art, Science and Fiction« at Kunstmuseum Celle.

With works by: Roland Burkart, Verena Friedrich, Florian Froese-Peeck, Helga Griffiths, Marcel Große, David Link, Mike Mandel & Larry Sultan, Benjamin Maus & Julius von Bismarck, Laurent Mignonneau & Christa Sommerer

www.kunst.celle.de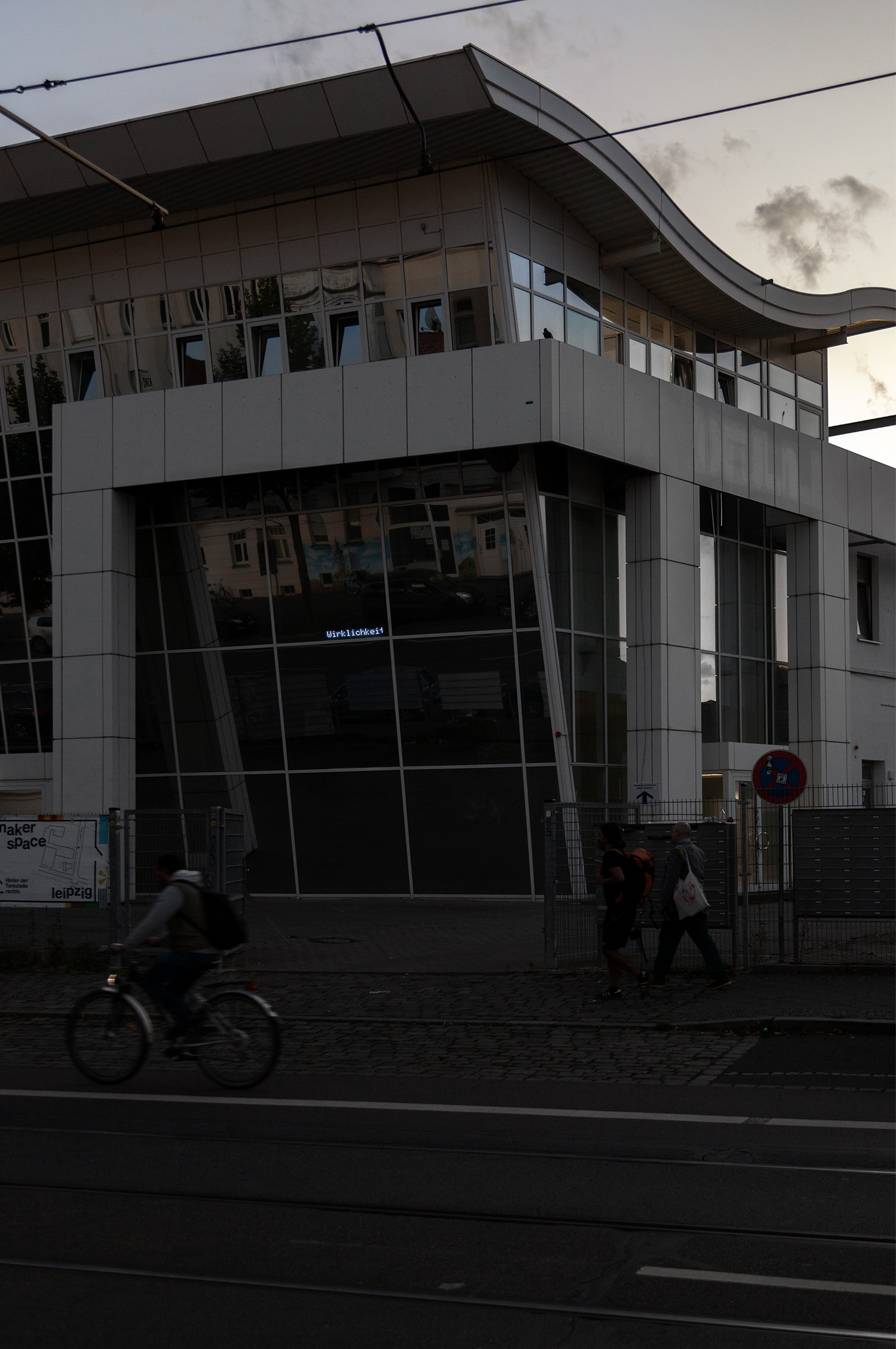 10.09.2020, Category: Exhibition
Ontology Generator @ Nacht der Kunst Leipzig
For the »Night of Art« in Leipzig, the ontology generator was installed on the monumental glass facade of an office building. The slanted glass panes reflect the immediate surroundings and thus create unpredictable references between the light installation and the events of everyday life on the street.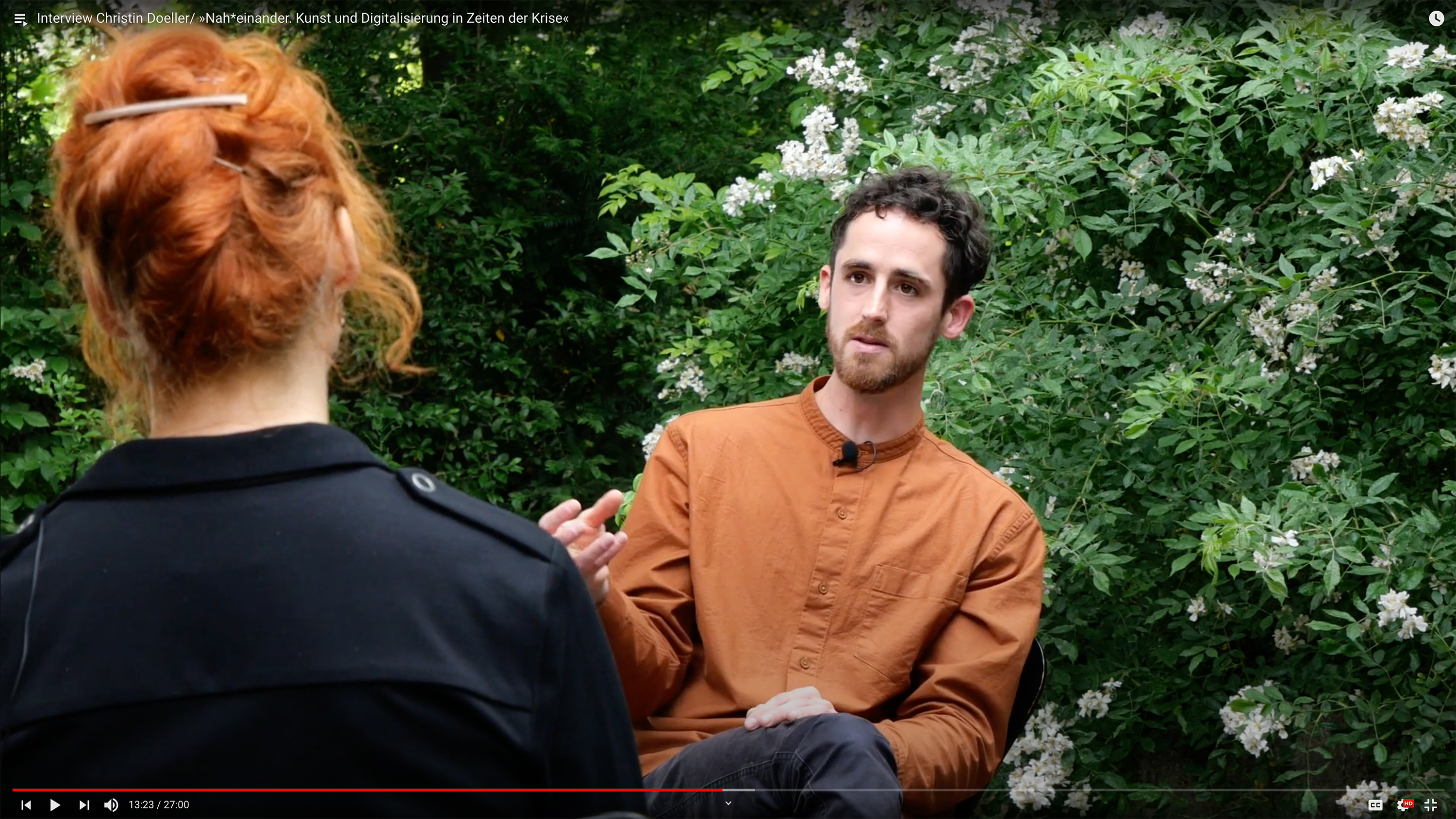 04.08.2020, Category: Publication
Interview by »Kultur einer Digitalstadt«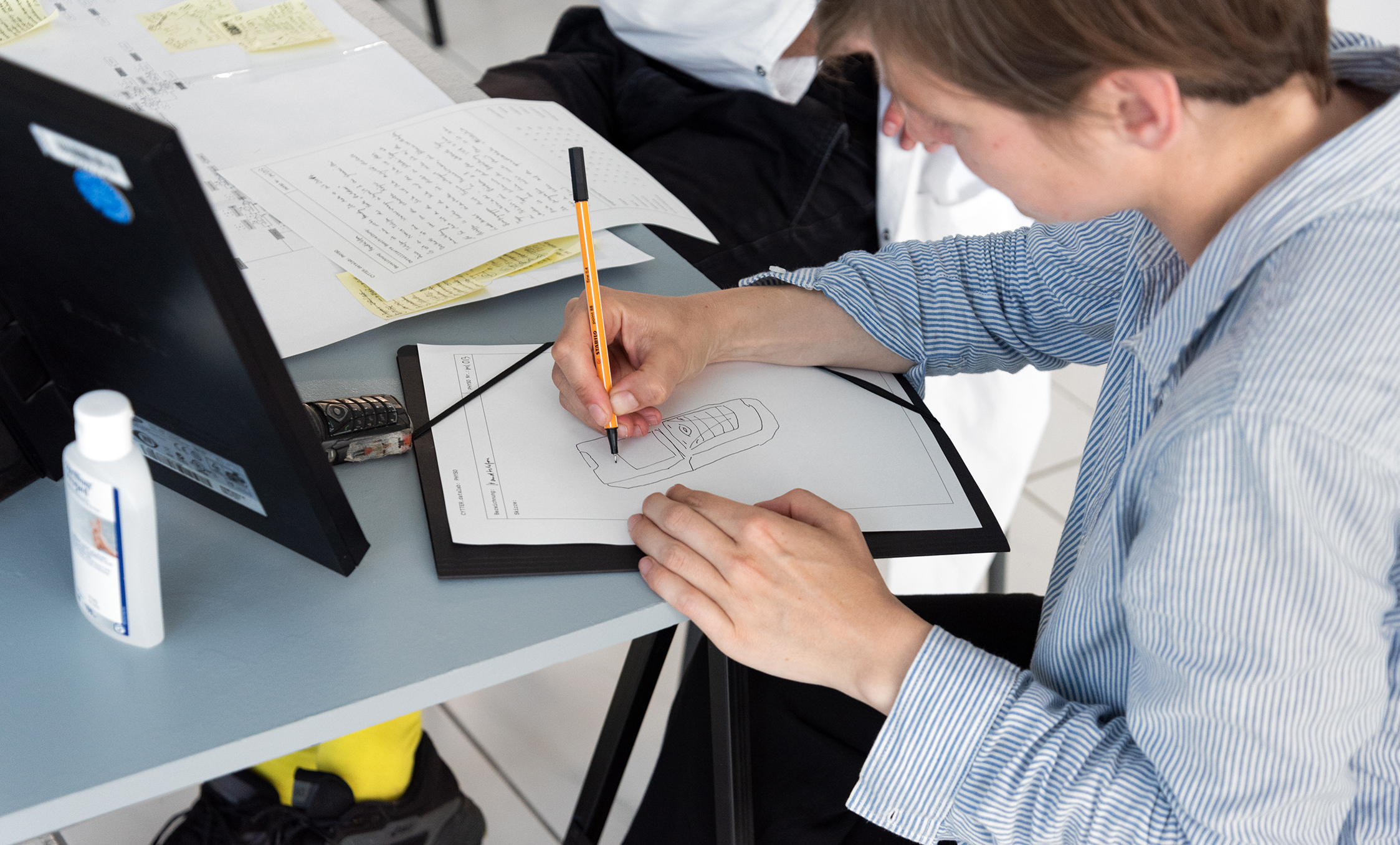 05.07.2020, Category: Exhibition
CYTTER.datalab ml_61
A new version of CYTTER.datalab was installed in Leipzig. Visitors could scan objects of their choice during the 6-hour »soft opening« of an exhibition. CYTTER.datalab ml_61 was realized with support of Kulturstiftung des Freistaates Sachsen.

Photo: Juliane Schwabenbauer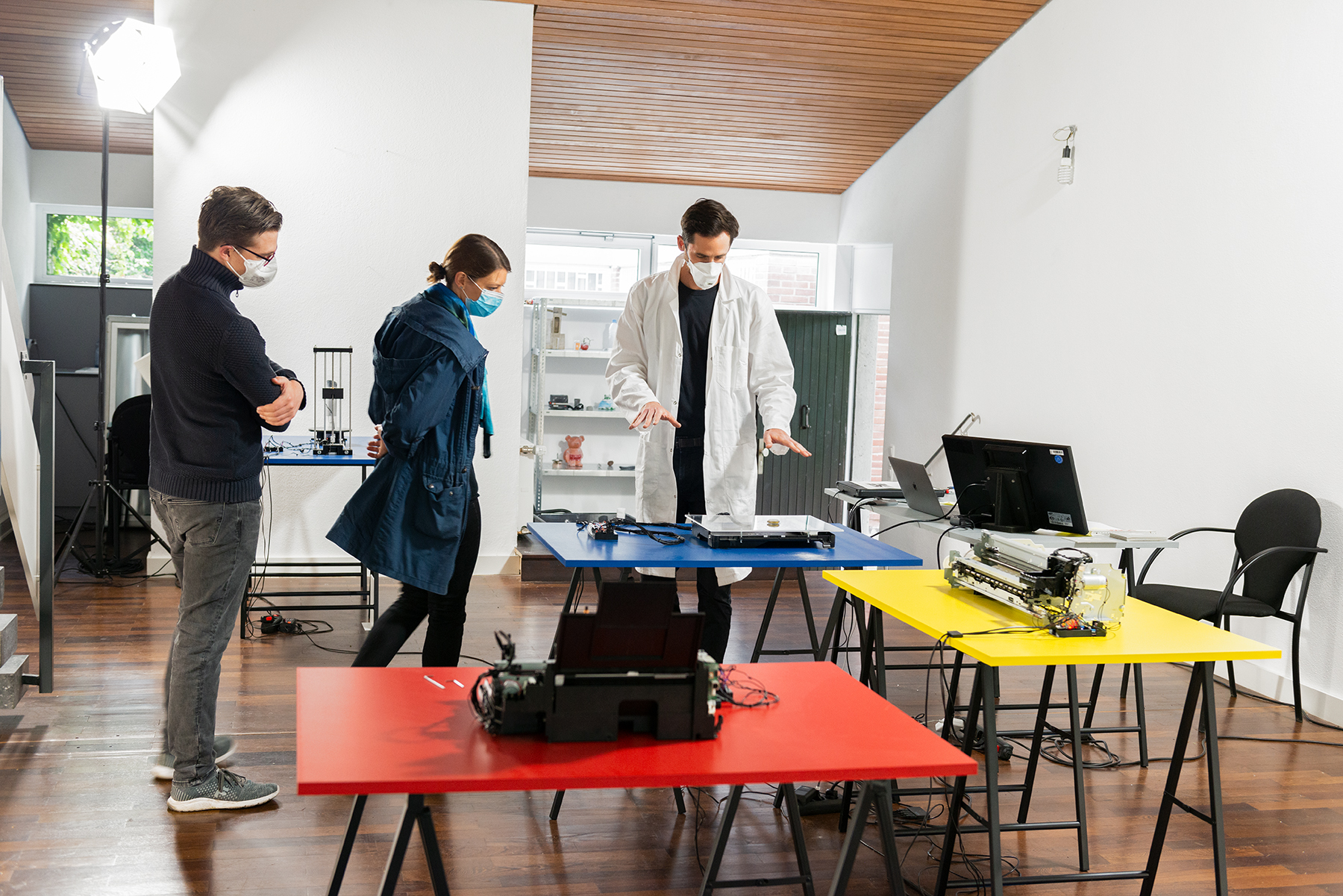 15.5.2020, Category: Exhibition
CYTTER.datalab

The first edition of CYTTER.datalab was realized at LEW1, Neue Künstlerkolonie Rosenhöhe in Darmstadt. Visitors were invited to leave an object in the datalab to exchange it for its digitally translated version.

Photo: Lukas Einsele
Press: www.zeitung.faz.net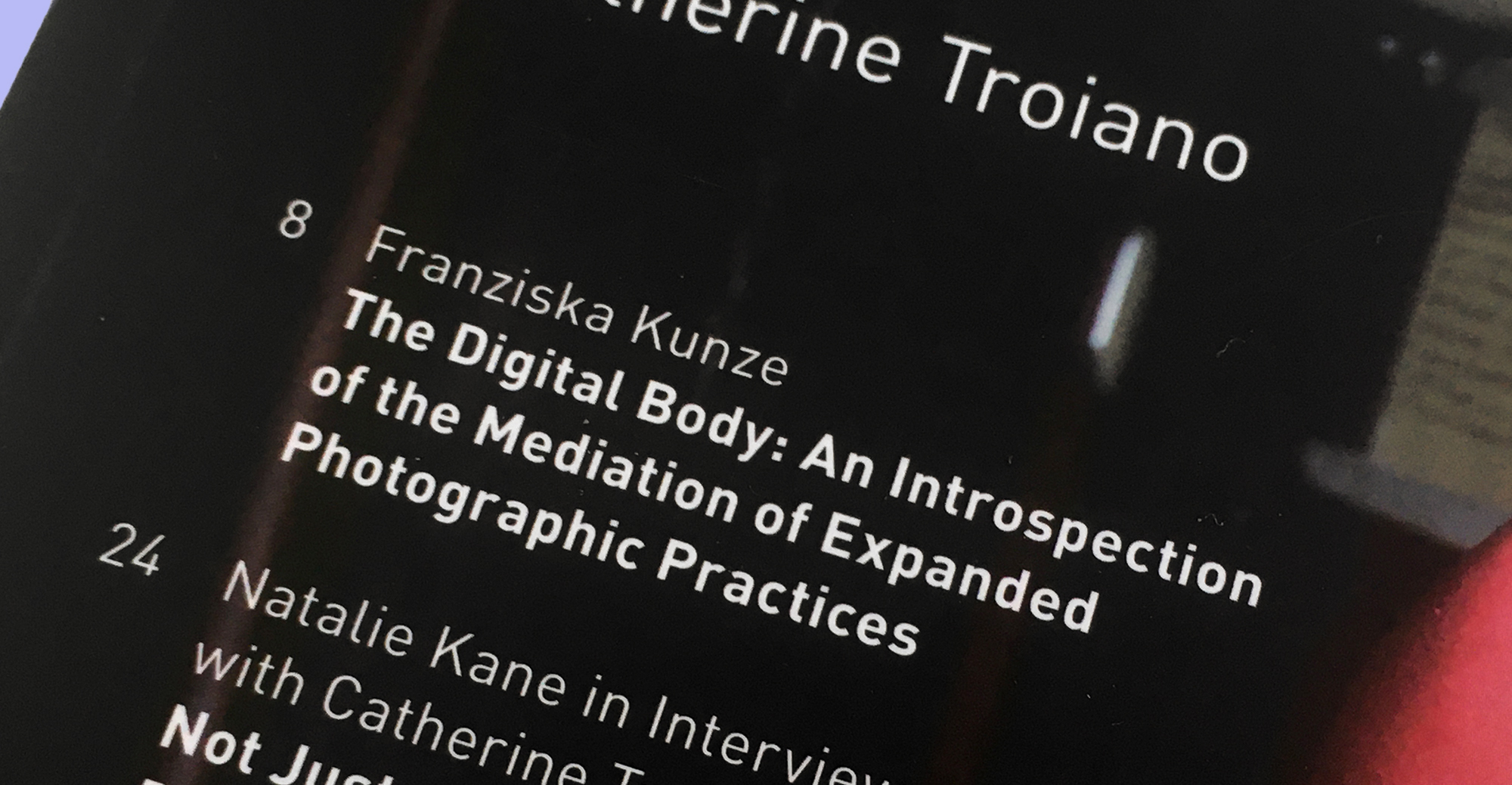 01.04.2020, Category: Publication
"730331879 @ Photo Researcher Magazine"
My work »730331879« is part of the article »The Digital Body: An Introspection of the Mediation of Expanded Photographic Practices« by curator and art historian Franziska Kunze.

It is released in the current issue of »Photo Researcher«, published by the European Society for the History of Photography.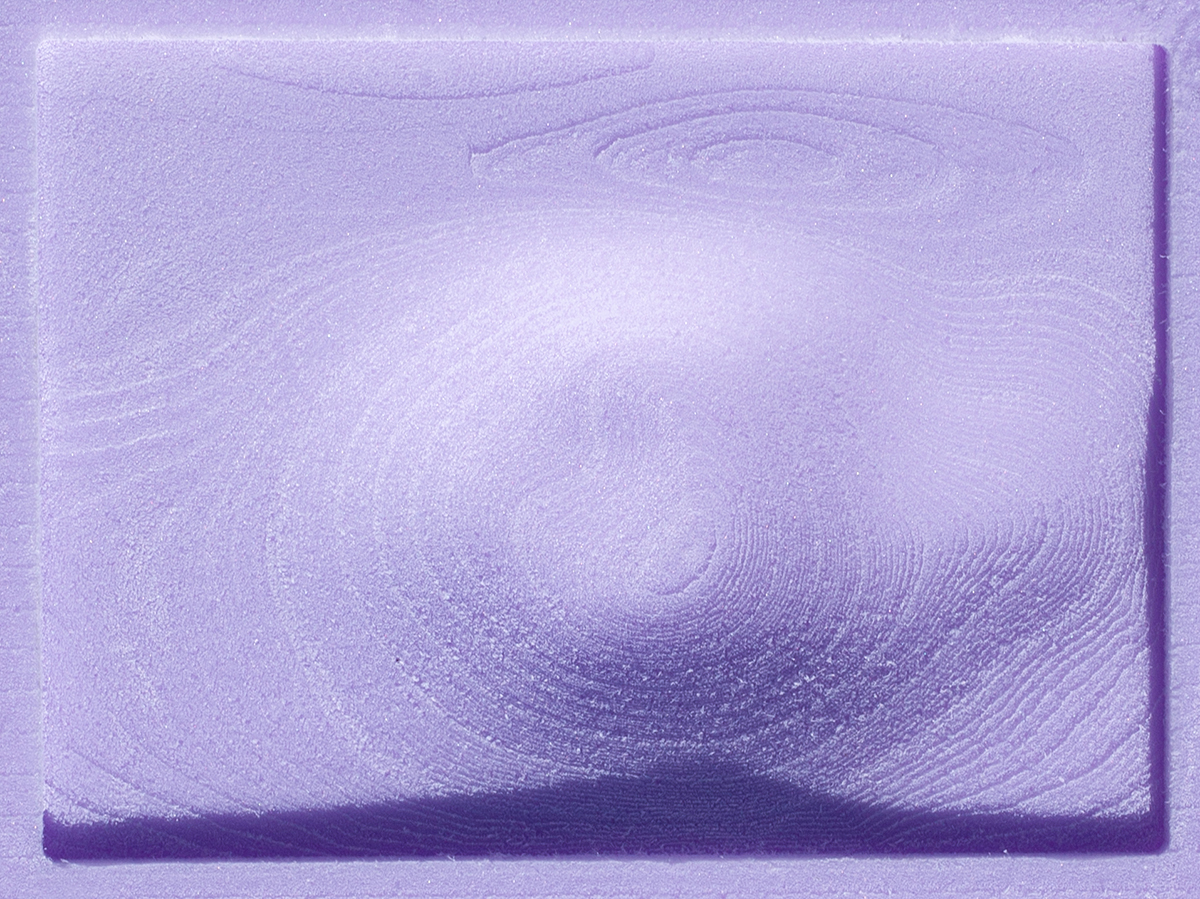 20.01.2020, Category: Residency
"Artist Residency @ LEW1"
As artist in residence in Darmstadt, I will further develop my current project CYTTER.datalab, in which I am exploring different aspects of digital translation processes.

The Residency is carried out by »Kultur einer Digitalstadt e.V.«, which offers an interdisciplinary discursive platform for visualizing, networking and developing artistic potentials in the digital city.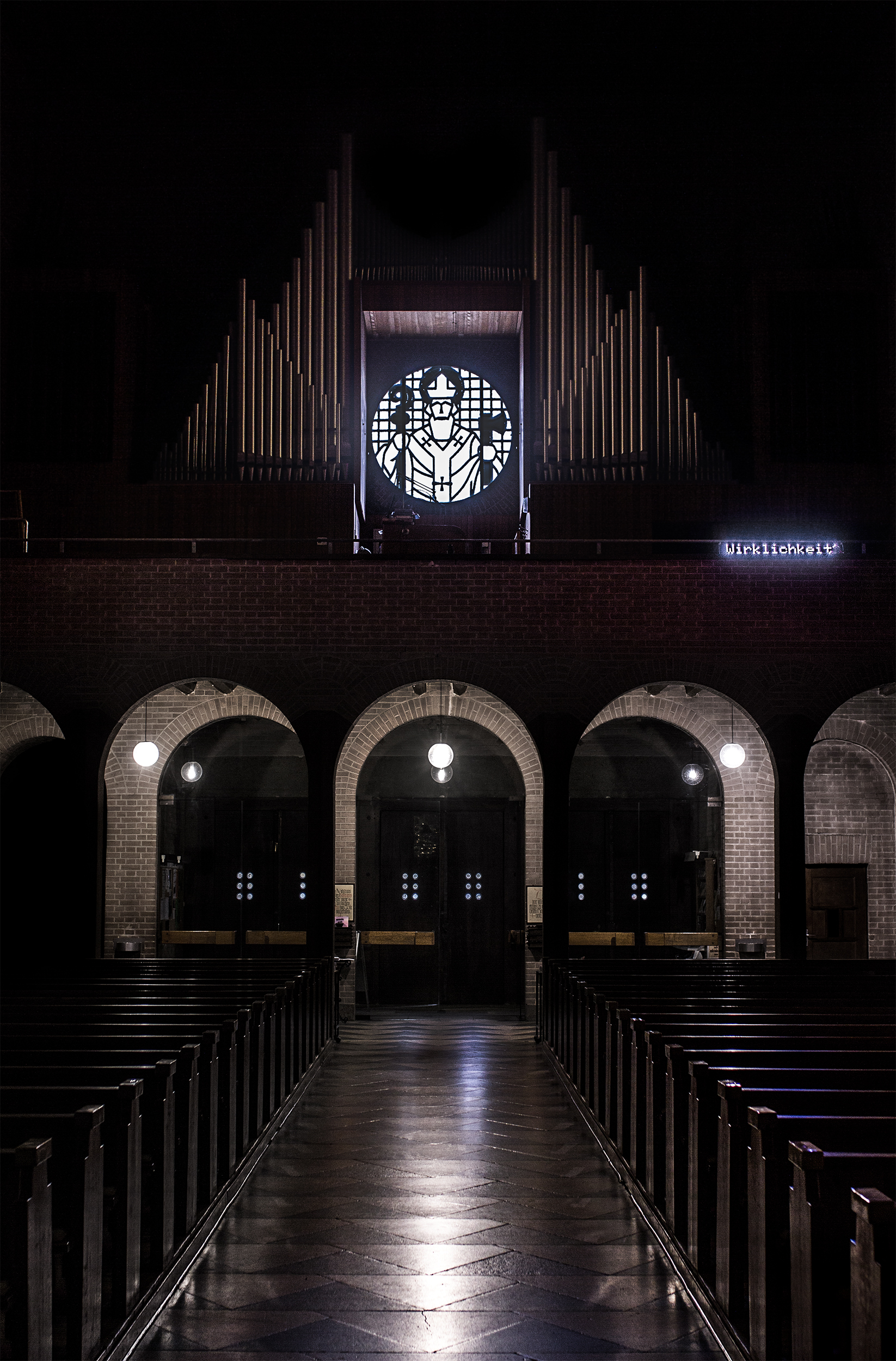 14.10.2019, Category: Exhibition
waste and void

Group show »waste and void« featuring the »Ontology Generator« at a local church in Erlangen, Germany.

Photo: Sebastian Wanke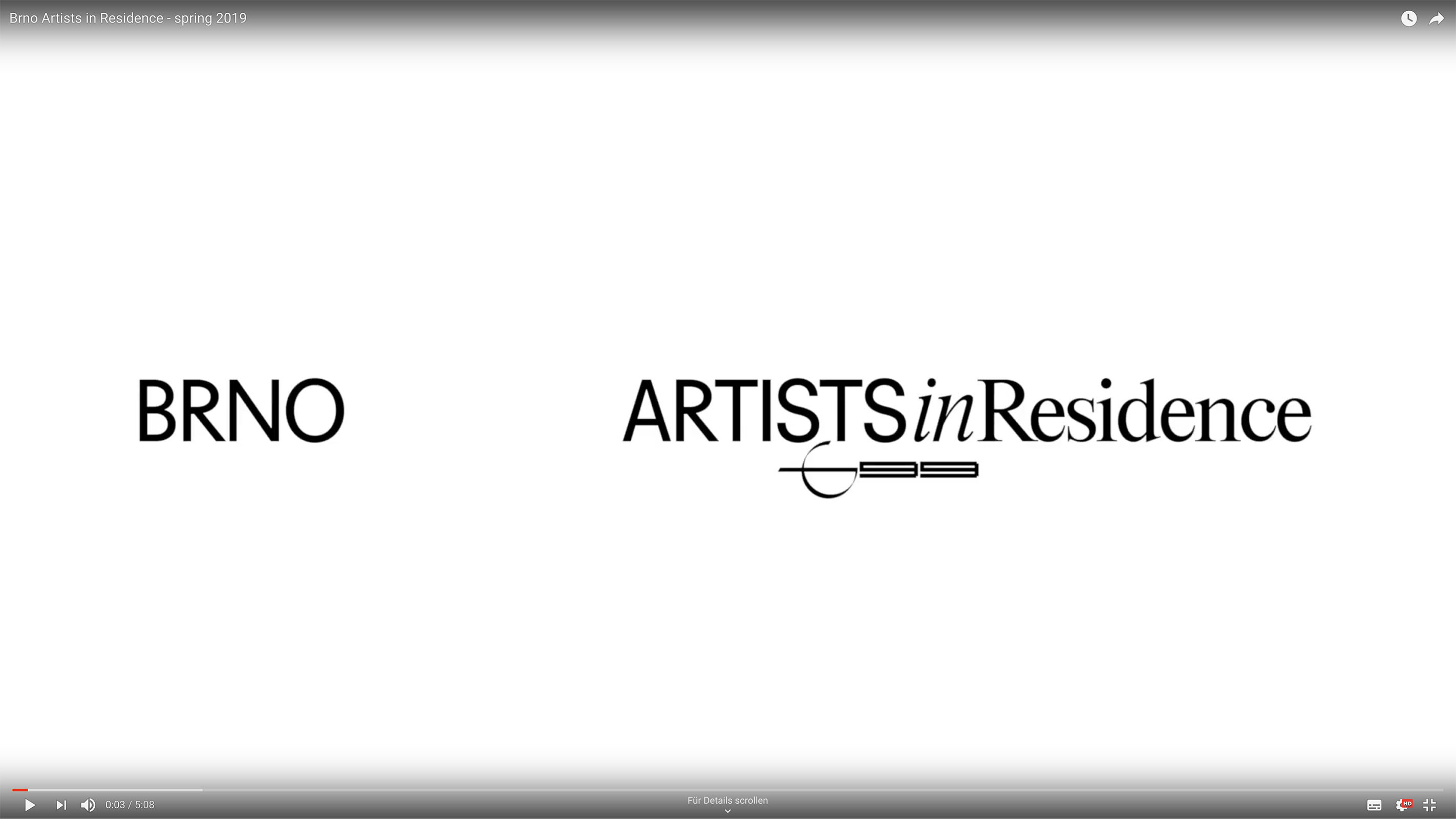 03.10.2019, Category: Publication
Artist in Residence program at Brno House of Arts
A promotion video including interviews about the Artist in Residence program in spring 2019 at the House of Arts in Brno.

watch the full video » here «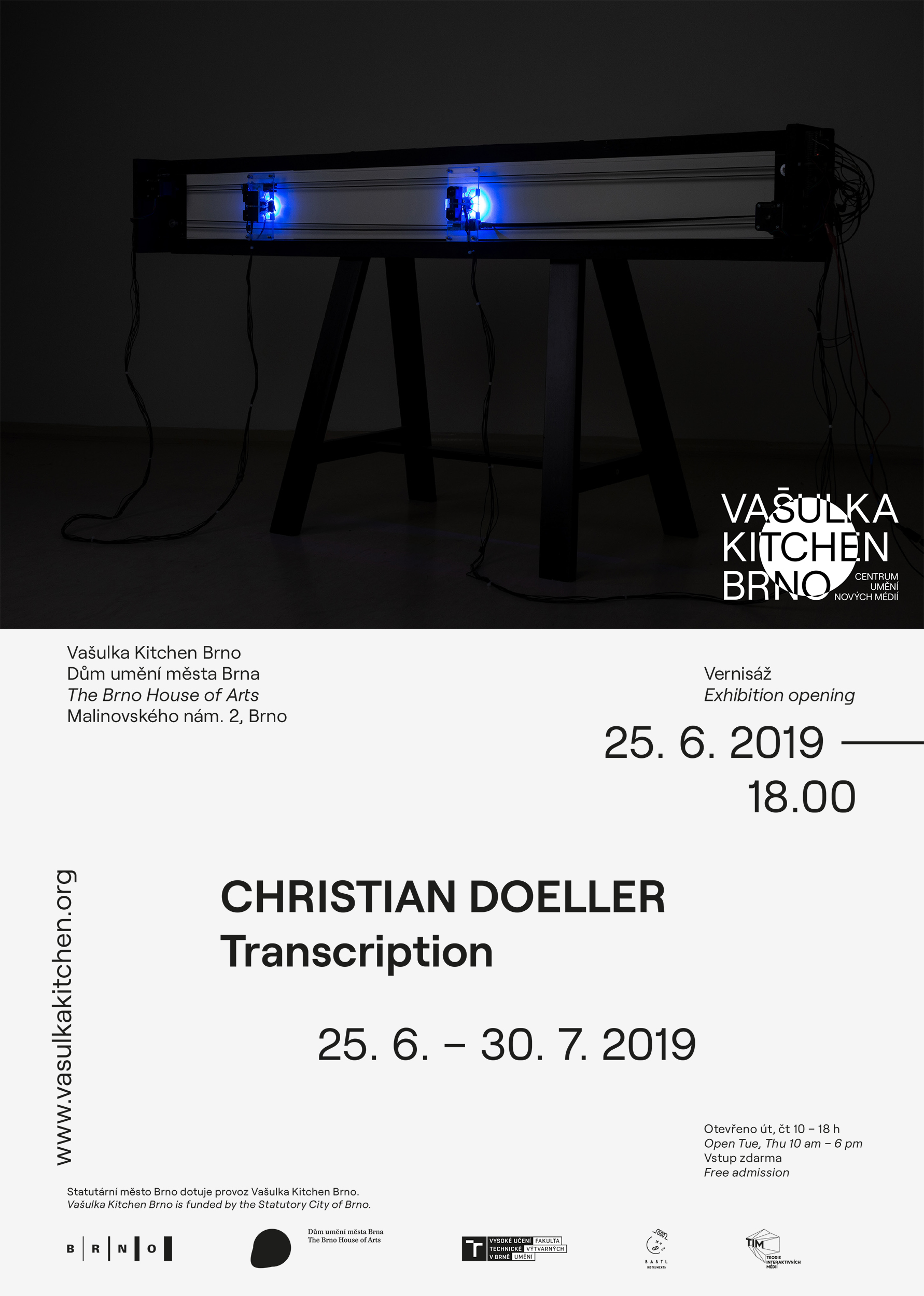 25.06.2019, Category: Exhibition
»Transcription« at Vašulka Kitchen Brno
Vašulka Kitchen Brno will show the result of my artist residency »Slit Mirror Pong« together with »Luminograf #1«. Both works are brought into dialogue with an excerpt from Steina Vašulka's video work »Violin Power« from 1978.

The exhibition will be on view from 25.06.2019 until 30.07.2019.

For more information visit www.vasulkakitchen.org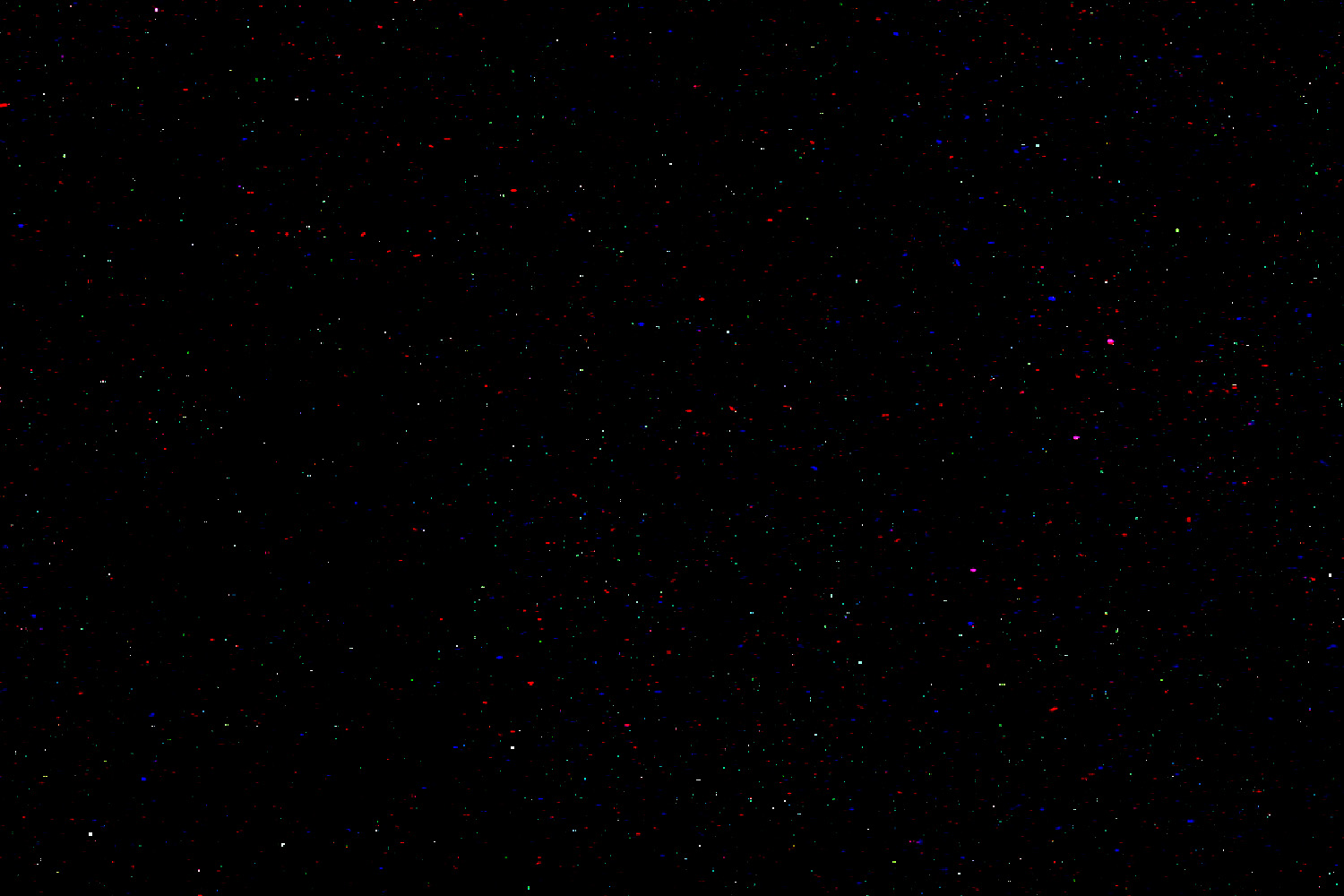 10.05.2019, Category: Publication
»Opake Fotografien«
The book »Opake Fotografien. Das Sichtbarmachen fotografischer Materialität als künstlerische Strategie« by Franziska Kunze features my project »730331879«, accompanied by many great positions in the field of abstract, generative and concrete photography.


With works by Chargesheimer, Gottfried Jäger, Rosa Menkmann, Wolfgang Tillmans, Timm Ulrichs and many more.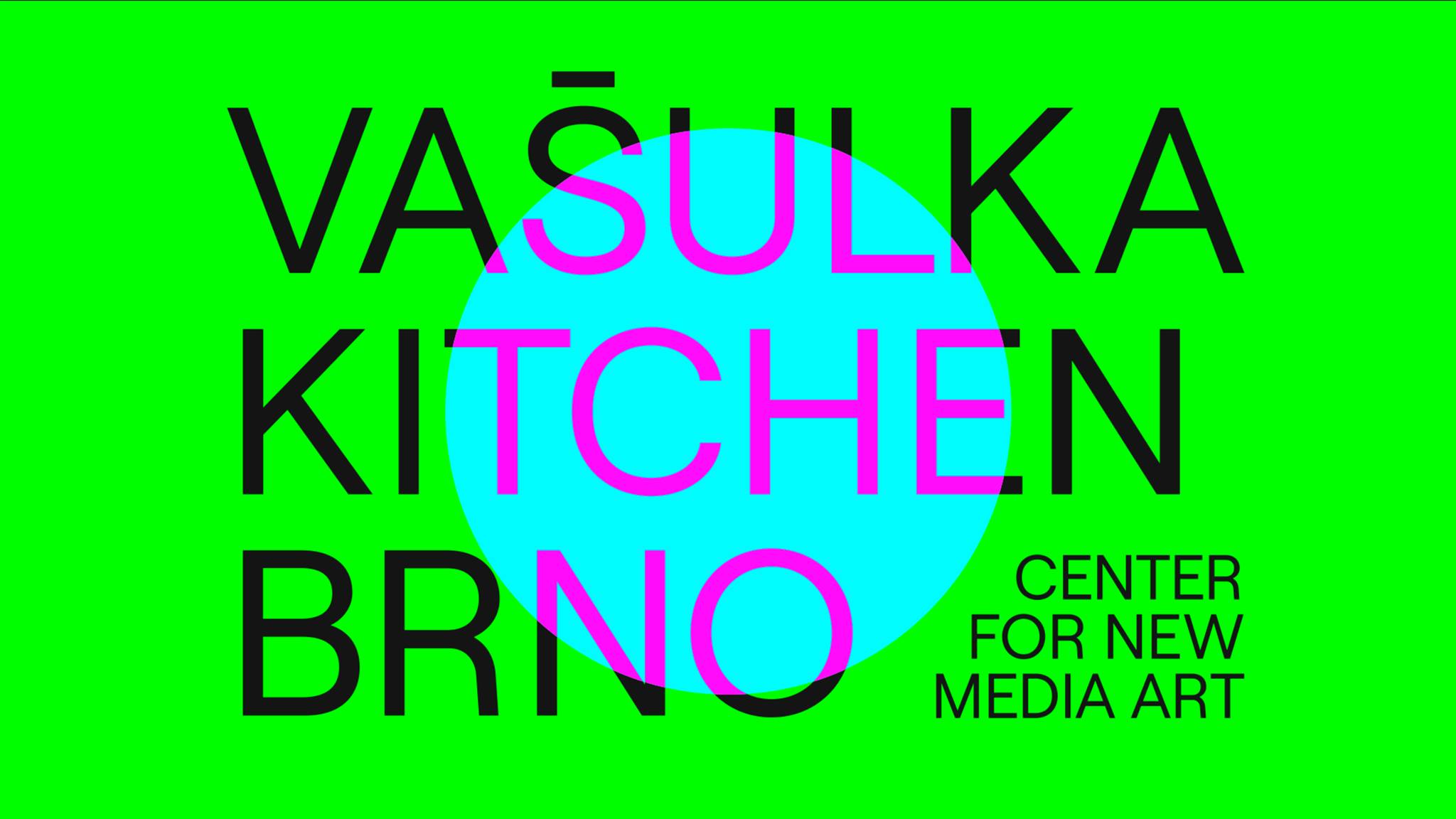 15.04.2019, Category: Residency
Artist in Residence at Vašulka Kitchen Brno
As the first participant of the new artist in residence program at Vašulka Kitchen Brno I will continue experimenting with interactive kinetics and photo-optical effects.

Dates:
25.4. - 26.4.: Open Studios, Brno Art Week 2019
26.4., 18:00: Brno Artists in Resindence artist talks
8.5., 15:00: artist talk at Faculty of Fine Arts Brno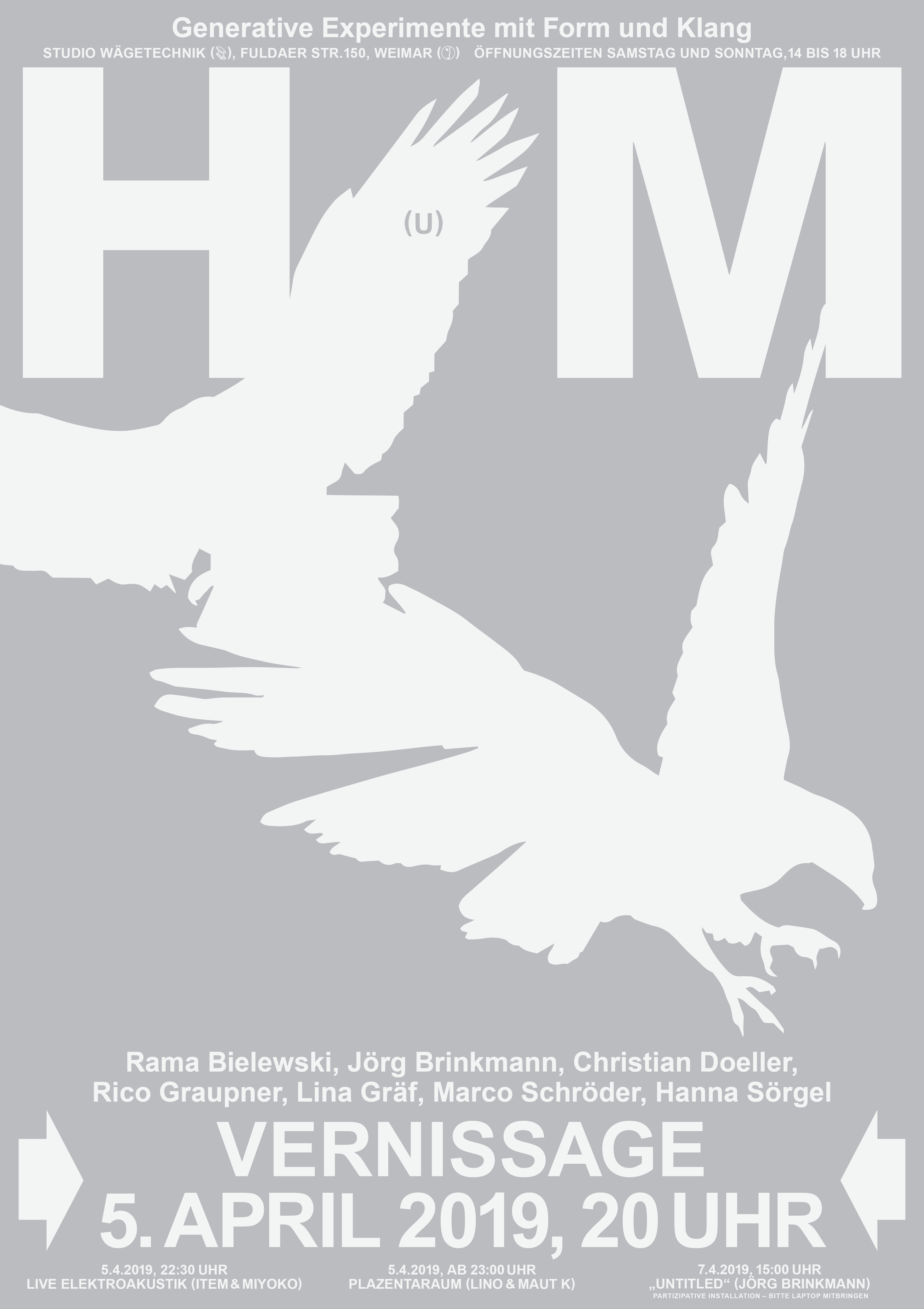 2.04.2019, Category: Exhibition
HUM. Generative Experiments with form and sound
HUM brings together different models and experiments based on generative experiments with sound.

Featuring works by Rama Bielewski, Jörg Brinkmann, Christian Doeller, Rico Graupner, Lina Gräf, Marco Schröder and Hanna Sörgel. Poster design by Colin Doerffler.